WHERE
Harborside Event Center
1375 Monroe Street
Fort Myers, FL 33901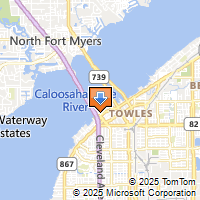 Driving Directions
"Advertising Strategies; Where should you spend your money!" We will have discussions on some of the following subjects: Google Ads Words, Facebook Ads, Digital Ads, TV, Print, and budgets. Join us and learn what's new from some of the best in Southwest Florida!
Meet our panelists:
 Amy Parrish, Digital Media Sales Manager, NBC2 and ABC7 is a firm believer in the news media, Amy Parrish began her career in the newspaper industry.  Having made the transition from print to website advertising, her understanding of placing real value on the medium has grown exponentially as the digital world itself has grown.  Following her time in the Indiana newspaper industry, Amy had a short stay with cable television before settling into broadcast television digital strategies for the past ten years.  
Formerly the Digital Media Director for WTHR, the NBC affiliate in Indianapolis, Indiana, Amy is now the Digital Sales Manager at Waterman Broadcasting.  Having moved to Florida June 2015, she is learning a new market and how she can help  clients grow within the digital space.
 Christopher Spiro is the CEO and creative director of Spiro & Associates, one of Southwest Florida's leading providers of marketing, advertising, public relations and brand architecture expertise. Chris grew up in Cape Coral, launched his advertising career as an art director more than 30 years ago, and furthered his expertise as a designer and creative director. He formed his own agency The Spiro Group Inc., in 1989. Chris's account experience covers diverse industries, including all segments of the real state market, as well as interior design, automotive, government, restaurant, marine, health care and many others. The creative work accomplished by Chris's Agency has garnered numerous honors, including more than 600 American Advertising Federation awards, and awards from the Florida Public Relations Association and building-industry groups. In fact, the Building Industry Association has named him "Associate Marketing Representative of the Year" four times. Always civic-minded, Chris is active throughout Southwest Florida, including serving on a number of boards of directors and executive committees, including the Chamber of Commerce of Cape Coral, Cape Coral Construction Industry Association, the Horizon Council, and the Southwest Florida Gator Club. In addition to his expertise in marketing and branding, Chris is also known throughout the area for his passion for all things related to the University of Florida and Cape Coral, where he was named Citizen of the Year in 2004
 Connie Ramos-Williams is the CEO and Chief Marketing Officer for CONRIC PR & Marketingand President of CONRIC Publishing, both recipients of numerous regional and state awards.  Connie is the Founder of SWFL Parent & Child magazine and former Niche Advertising Director at the News-Press. She is a public speaker, educator, mentor, and philanthropist. Connie volunteers and serves on many boards and has won numerous awards, including the prestigious APEX Award in 2015. Since opening the doors to CONRIC in 2007, Connie has grown the company to become one of the leading public relations, marketing, advertising and publishing companies in SWFL and across the state of Florida.  Connie gives her CONRIC team much of the credit for the company's success. Her team includes award winning graphic designers, writers, digital strategists, website designers and media specialists. CONRIC PR & Marketing serves more than 100 clients locally and internationally in all areas of business including financial, real estate, development, government, hospitality, retail, and manufacturing. Connie is a native Floridian, born and raised in Miami, but considers Fort Myers home.  She moved to the area in 1998 where she raised her children and lives with her husband Rick Williams.  
Vince Modarelli is Advertising Sales Manager for Gannett's News-Press Media Group in South Lee and Collier Counties. Vince has held that role since returning to Southwest Florida in May 2015 after completing a 1-year project as Advertising Director for Gannett's Greenville News Media Group in Greenville, SC. Vince has 22 years of experience in advertising, starting with Thompson Newspapers in Youngstown, Ohio. He moved to Florida in 1998 where he managed New Business Development for The Tampa Tribune and TBO.com. Vince was hired by Gannett Corporation in 2004 to manage Ad Sales for The News-Press in South Lee and Collier Counties and to publish Bonita Business News. Starting in 2008, Vince spent 6 years as Director of Community Publications for Scripps' Naples Daily News Group, before returning to Gannett in 2014. Vince's community focus is evident by his recognition by The Bonita Springs Area Chamber of Commerce as "2005-2006 Pat Lord Award for Volunteerism and Stewardship" as well as The Rotary Club of Bonita Springs Noon "2005-2006 Service Above Self" award winner. Vince is Past President of Bonita Springs Noon Rotary and Past Chairman of Leadership Bonita's Steering Committee. He has served on the Boards of Directors for both The Bonita Springs Area Chamber of Commerce and its Foundation, as well as The Speakers Assembly of Southwest Florida. In 2013 and 2014 he served as Chairman of the Board of Bonita Springs Estero Economic Development Council and currently chairs the Leadership Bonita Alumni Committee.  Vince has been a resident of Estero since 2004, where he lives with his wife Natalie, son Vincent IV (12 years), and daughter Sophia (7 years).
 Emcee: Ingrid Fuller, President of Fuller Online Solutions  is an energetic speaker, creative internet marketer, expert networker and philanthropist.  She is the president of Fuller Online Solutions, a website design and internet marketing company helping small and medium size business succeed online. Fuller Online Solutions has been recognized as one of the top three Website Design companies in Southwest Florida by Gulfshore Business Magazine for 2013, 2014 and 2015. Ingrid is a business partner with Constant Contact and was the first Certified Authorized Local Expert in Southwest Florida.  In 2012, she was recognized as the top Authorized Local Expert in South Florida and received the Excellence Award in 2014. Ingrid is also a 2015 40 under 40 for Gulfshore Business.
 Our Sponsor: Midwest Food Bank-Florida Division  (MFB), a faith-based, non-denominational nonprofit 501 (c) (3) organization, was started in 2003 when the Kieser family began providing food out of a building on their family farm. MFB began by serving about 10 food pantries in McLean County, Illinois. Today we serve approximately 625 organizations across the midwest. The food given out each month now reaches over 250,000 people. Florida Division serves 25+ food pantries and charitable organizations across Charlotte, Collier, Hendry, Lee, and Sarasota counties. The food given out each month now reaches over hundreds of people. For volunteer information email pcsotty@midwestfoodbank.org
Featured non-profit :Judy Marla Williams for the 7th Annual Spadathon to support PACE Center for Girls, Lee and Golisano Children's Hospital of Southwest Florida
Photography will be done by Lady in Pink Photography
Please note there will be no refunds if you do not show up as this is a sit-down lunch and the food has to be pre-ordered
Non-Profits can put up a free table
Members can put up a table for $25
Call Jeanne for details 910-7426
Please note that our Naples' meeting is Monday, March 14th at the Hilton Naples, They will have the same subject but a new panel of experts. Here is the link for the Naples's meeting informationhttp://tinyurl.com/jfeg6hu
Not a member of the Above Board Chamber of Florida, Please go to this link http://www.aboveboardchamber.com/benefits-of-membership/ and join us! You will be a member in two counties with lots of free benefits. Plus, our monthly meetings will help give you the tools to better yourself and your business in 2016! Questions call 239-910-7426. Make it a great 2016 by being a part of the Above Board Chamber of Florida in 2016!
Thank you to our 2016 Sponsors
CONRIC PR & Marketing\Publishing
Fuller Online Solutions
Call Chamber today to become a yearly sponsor at 910-7426