Join us to
Grow, Learn, Network
When
Monday, October 14, 2019 from 11:30 AM to 1:00 PM EDT
Add to Calendar
Where
Hilton Naples
5111 Tamiami Trail North
Naples, FL 34103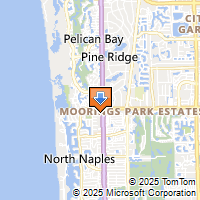 Driving Directions
Contact
Jeanne Sweeney
Above Board Chamber of Florida
2399107426
jeanne@aboveboardchamber.com
Naples: The Many Lives of a Business!
Can a company achieve profitable growth, overcome setbacks, work toward the betterment of society, and offer jobs opportunities that bridge the socioeconomic divide? Absolutely! Join us at our October meeting and learn from our panelists how they did that and so much more!
Thank you to our sponsors:
Marc Devisse, President of Tri-Town Construction Tri-Town Construction is a remodeling, roofing and emergency services contractor serving Southwest Florida. Founded in 2006, the local, independent company offers industry-leading warranties, insurance billing expertise and green building practices. Tri-Town's core values inspire its team to contribute to the well being of the community through business and civic involvement and charitable giving. Its leadership is active in numerous Southwest Florida organizations and contributes to nonprofits through the Tri-Town Trust, serving children's needs and the environment. Tri-Town Construction is a member of the Above Board Chamber of FL.and an annual sponsor.
Vicki Thomas Tracy, Chief Operating Officer Gulf Coast International Properties  Gulf Coast International Properties offers unmatched service, integrity and performance. As a boutique real estate firm, GCIP employs an unrivaled "teamwork" approach. Serving you as luxury real estate advisors, our team ensures you the best chance of buying or selling a luxury home or investment property. Vicky has multiple degrees from Central Michigan and the University of Michigan. Having raised millions of dollars for "her town", she is often called upon when a "get it done" person and cheerleader or a chairperson for an event is called for Vicki 's name is always at the top of the list when a leader is needed.  When calls come for a senior in need of care cheerleader she goes into overdrive as her passion for Senior's remain her priority. She is the daughter of Darlene Thomas, single mother of 5 children, and married to her devoted husband Steve.  Vicki served on the Executive Counsel of the Above Board Chamber of Florida.
Meet our emcee:
 Rick LoCastro, President, RJL Consulting Team  His firm specializes in Healthcare, Retail Businesses, Construction, Security, Energy & Environmental, Government & Military, Non-Profits, and Accelerating Team Performance.  Clients include Fortune 500 companies, multiple prominent political figures, non-profits, & many private businesses. A 1988 graduate of the U.S. Air Force Academy, he served in the Air Force for 24 years and retired as a full Colonel in 2012.  He's held positions in NATO, The Pentagon, and worked in 80+ counties.  Rick is a former commander at Andrews Air Force Base supporting Air Force One, was also the base commander of Eglin Air Force Base, and later returned to the Air Force Academy serving as base commander there as well.  After military retirement he was recruited to Naples as COO of Physicians Regional serving for 4 years and later was a senior executive at Avow Hospice.  While in the military, he worked for two Presidents (Bush 41 & Bush 43), for General Schwarzkopf, and was the Aide to an Air Force 4-star General for three years. 
Panelists:
KP Pezeshkan, Vice President Manhattan Construction KP focused on business development, sale, and marketing. KP has worked for the same company since the age of 15. KP is known for unique out of the box thinking, and is a do-it-yourselfer. His motto is, " Don't be like everyone else!" He is the same person at home, as he is at work. English was his third language, German and Farsi where his first. KP' and his two sons 17 & 15, share the same passions for cars, open water, and traveling to unique places.
  Guy Blanchette, Former Corporate Development Executive and Venture CEO. Corporate Development executive and Venture CEO. Functional background includes domestic and international general management and consulting with broad industry experience and specific expertise in information technology service delivery, finance, administration, operations and sales. Proven ability to secure venture capital funding for legacy and nascent organizations in difficult economic conditions. A member of the Above Board Chamber of FL
 Trista Sue Kragh, Owner and Director of Management Operations at the Bayfront Inn 5th Avenue Trista Sue Kragh (Youngquist) a native of SWFLA hails from a family of entrepreneurs and therefore has experienced the many seasons of various businesses seasons and stages over the decades in this region. She operates the family-owned Bayfront Inn and utilizes her 24 years of hotel experience as an international business and leadership speaker. Her passion is mentoring others as she is the president and founder of "Agents For Change International", a global leadership training and mentorship network. In 2015, she opened her own office with the focus of mentorship and leadership training with the vision of "changing the destiny of nations through authentic leadership training." She is married to Matthew Kragh for 12 years (MHK architecture & planning) and honored to be the mother of their 2 children, Maverick (age7) and Shiloh (age 3) A member of the Above Board Chamber of FL
 Jeffrey M Janeiro, Managing Member of the Law Office of Jeffrey M. Janeiro, P.L.  Jeffrey Janeiro is the Managing Member of The Law Office of Jeffrey M. Janeiro, P.L. His practice focuses primarily on estate planning & elder law. He received his Master of Laws in taxation from New York University, his bachelor's degree from Saint Vincent College and attended University of Toledo College of Law, graduating 3rd in his class. He has received national recognition for his excellence in the areas of planning, taxation & real estate. A member of the Above Board Chamber of FL
Featured non-profits are Trish Leonard for Zonta Club of Bonita Springs-Estero who will be collecting items for the residents of the Bahamas that were effected by Hurricane Dorian. Community Steward and Naples Historian Lois Bolin will also be at the luncheon to talk about Veterans Day.
Thank you to our 2019 Annual Sponsor  CONRIC PR & Marketing Tri-Town Construction, LLCConditioned AirWGCU Public MediaSpada Salon & Day Spa  Your Walking BillboardCharlie McDonald Photography  Lady in Pink PhotographySignarama North Ft, MyersCreative Business Coaches Proverbs 22:1 A good name is rather to be chosen than riches, and loving favor rather than silver and gold.  
Don't forget to sign up for our October workshop too!
RSVP here for our October Workshop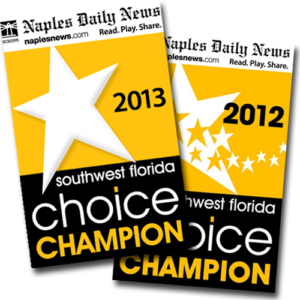 If you would like to receive our newsletter click here to sign up.
Above Board Chamber was the Champion of the 2012 and 2013 Southwest FL Choice Award for Professional Organization from the Naples Daily News.
Non-members are encouraged to attend two meetings, then we would like them to consider joining us and to be part of the Above Board Chamber of Florida. For information call 239-910-7426 or visit our website at www.aboveboardchamber.com
---
« Newer Entries
Older Entries »