Join us to
Grow, Learn, Network
When
Monday, February 3, 2020 from 11:30 AM to 1:00 PM EST
Add to Calendar
Where
Hilton Naples
5111 Tamiami Trail North
Naples, FL 34103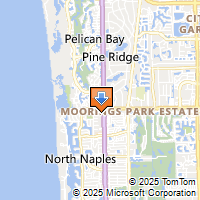 Driving Directions
Contact
Jeanne Sweeney
Above Board Chamber of Florida
2399107426
jeanne@aboveboardchamber.com
Naples: "The Seven Habits of Highly Effective People!"
Stephen R. Covey's book, The 7 Habits of Highly Effective People®, continues to be a best seller for the simple reason that it ignores trends and pop psychology and focuses on timeless principles of fairness, integrity, honesty, and human dignity. Join us on Monday, February 3rd and meet our panelists who demonstrate or have taught these habits and made a difference not only in their lives but in the lives of those around them.
Our Sponsors
Susan Armstrong Ryan Owner of Creative Business Coaches For more than thirty years, Sue Ryan has been guiding individuals and organizations to become the leader's others follow. Sue begins working with individuals to become their greatest leading themselves through clearly understanding their gifts and strengths and reevaluating limitations they may have placed on themselves. They are then ready to work together to become their greatest leading others. Sue offers individual and group coaching, professional speaking, and workshops all focusing on excellence in leadership, communication, and performance.
Preferred Travel of Naples was founded in 1984, is celebrating 35 years of providing world class travel experiences for their clients. The area's largest full-service travel agency, with a team of more than 50 expert travel advisors, is consistently ranked as a Top Company and voted Best Travel Agency in the area. Clients can travel the world the preferred way, through luxury cruises, hosted cultural experiences, culinary tours and adventures of all kinds.
Meet our emcee:
Sue Huff at E. Sue Huff and Associates Our Emcee is Sue Huff, owner of E. Sue Huff & Associates, Inc., a Marketing and Management Consulting firm was founded in 1996 after relocating to Naples. Her career spans over four decades. Starting in the newspaper industry she later became a partner in a chain of print shops in Cincinnati; was a senior manager for the City of Cincinnati; and has always been involved in theatre, tv and radio.xxx
Meet our panelists:
Dr. Lou Traina is the Vice President of Philanthropy for Healthcare Network and the former Vice President Emeritus at Florida Southwestern State College. Lou held positions of campus president, foundation executive director, and institutional advancement vice president. He was the primary solicitor for the naming of Hodges University, Suncoast Credit Union Arena, Johnson School of Business, Nichols School of Professional Studies, Fischer School of Technology, and Van Domelen Pediatric Center.
Chief Stephanie Spell, Collier County Sheriff Office. Chief Stephanie Spell heads the CCSO Community Engagement Department. Chief Spell is a graduate of the FBI National Academy's Executive Development program, Leadership Collier, Greater Naples Leadership and Leadership Florida. Chief Spell was named a 2018 Leading Lady by Naples Illustrated, a 2019 Women of Initiative by the Women's Foundation of Collier County and the NAACP's 2018 Outstanding Community Citizen. Chief Spell is an accomplished outdoorswoman who enjoys fly fishing.
Lois Bolin, Berkshire Hathaway HomeServices Park Shore/Ritz Strategic Innovator, Community Steward and Old Naples Historian blends 40 years of business consulting in profit and NP organizations with the love of community and local history to assist buyers connect to their new home. She was the first trainer for 7 Habits in SWFL. She also taught the DISC and Dale Carniege. Shes the founder of SWFL veterans Alliance and on the Board of the Naples Military Museum. 20% of her listings or sale's commissions go to veterans causes.
Guy Blanchette, Corporate Development Executive, and Venture CEO Corporate Development executive and Venture CEO. Functional background includes domestic and international general management and consulting with broad industry experience and specific expertise in information technology service delivery, finance, administration, operations and sales. Proven ability to secure venture capital funding for legacy and nascent organizations in difficult economic conditions.
Featured Non-Profit Blue Zones Project – Southwest Florida Sponsored by Sue Huff
Please RSVP below!
Thank you to our 2020 Annual Sponsors
CONRIC PR & Marketing, Tri-Town Construction, LLC, Conditioned Air, WGCU Public Media, Gulf Coast International Properties, Naples Floral Design, Spada Salon & Day Spa, Your Walking Billboard, LLC, Charlie McDonald Photography, Lady In Pink Photography, Signarama, Creative Business Coaches
Proverbs 22:1 A good name is rather to be chosen than riches, & loving favor rather than silver & gold.
For information on membership or to be a sponsor please call 239-910-7426
Please note that no-shows will be billed
For our Fort Myers meeting on the same subject, that will be Thursday, February 13th at the Crowne Plaza Bell Tower Shops Save the date! Information coming soon!
This newsletter is being sponsored by Sue Huff at E Sue Huff and Associates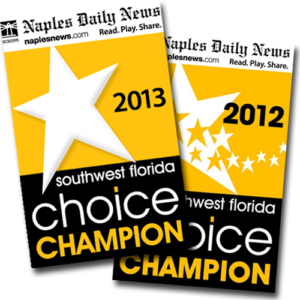 If you would like to receive our newsletter click here to sign up.
Above Board Chamber was the Champion of the 2012 and 2013 Southwest FL Choice Award for Professional Organization from the Naples Daily News.
Non-members are encouraged to attend two meetings, then we would like them to consider joining us and to be part of the Above Board Chamber of Florida. For information call 239-910-7426 or visit our website at www.aboveboardchamber.com
---
« Newer Entries
Older Entries »