Join us to
Learn, Grow, Network
When
Thursday, November 14, 2019 from 11:30 AM to 1:00 PM EST
Add to Calendar
Where
Crowne Plaza Fort Myers at Bell Tower Shops
13051 Bell Tower Drive
Fort Myers, FL 33907


Driving Directions
Contact
Jeanne M Sweeney
Above Board Chamber of Florida
239-910-7426
jeanne@aboveboardchamber.com
Lee County: Time Management for Business
Time management is the process of planning and controlling how much time to spend on specific activities. Good time management enables an individual to complete more in a shorter period of time, lowers stress, and leads to business success.
Meet our sponsors:Lisa Doyle and Your walking Billboard, LLC and Guy Clarke Rafael J. Feliciano for Sizzle SWFL Restaurant Week Dec 2nd – Dec 15th the Food Idea Group
Meet our Emcee:
 Jeannine Joy is President & CEO of United Way of Lee, Hendry, Glades, and Okeechobee. Jeannine was VP of Resource Development and Marking for United Way until June of 2019 and has helped raise 153.7 million during her 24 year tenure. Jeannine is an alumni of Gulfshore Business "40 Under 40", United Way Worldwide Advanced Leadership Program, and Saint Leo University where she still holds records for basketball.
Meet our Panelists:
  Christina Schwinn Partner at Pavese Law Firm  Christina is a partner with the Pavese Law Firm. Her primary practice areas are employment law, business transactions, community association law and real estate law. Prior to joining Pavese, she served as General Counsel for two large companies that provided human resource and staffing services. Schwinn is an accomplished public speaker who speaks frequently to groups on a number of employment law topics and regularly writes articles that have been published both locally and nationally.
 Judy Marla Williams owner of Spada Salon & Day Spa Judy William, is the proud co-owner of Spada Salon and Day spa since October 2011. Judy has grown the spa from 34 employees to over 50 and almost doubled the amount of guests they serve. In addition to Judy's commitment to her team and clients, she has a fierce commitment to being the best mother she can be to her 3 daughters aged, 5,9and 10.  The third passion that she has is to her community and with Spada she is able to provide to over 50 different non profits in the Lee county area! 
 Cotrenia Davenport-Hood, President of Steel Bleu Cotrenia Hood is the CEO of Steel Bleu, a business coaching firm specializing in offering companies' innovative ways to improve organizational productivity. Cotrenia has over 20 years of proven business development experience. Her wealth of knowledge ranges from working with small businesses to major corporations and nonprofits. Cotrenia serves on several boards and leadership counsels as well as being honored as one of the 2013 Gulfshore Business Magazine's "40 under 40", Florida Weekly's Annual List of Power Women and is a graduate of Leadership Collier. She lives in Naples, Florida where she and her husband, Richard enjoy raising their two wonderful children.
Thank you to our 2019 Annual Sponsor
CONRIC PR & Marketing
Tri-Town Construction, LLC
Conditioned Air
WGCU Public Media
Spada Salon & Day Spa
Your Walking Billboard
Charlie McDonald Photography
Lady in Pink Photography
Signarama North Ft, Myers
Creative Business Coaches
Proverbs 22:1
 A good name is rather to be chosen than riches,
and loving favor rather than silver and gold.
Register Now! Our Naples meeting on the same subject is on Monday, November 4th at the Hilton Naples. Here is the link for more information on that meeting https://tinyurl.com/y3jadrfe  ( Plesase not the Naples meeting is one week earlier because of Veteran Day!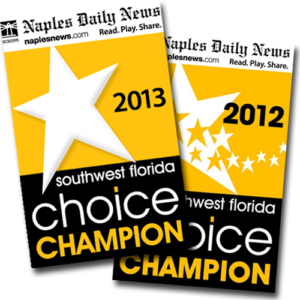 If you would like to receive our newsletter click here to sign up.
Above Board Chamber was the Champion of the 2012 and 2013 Southwest FL Choice Award for Professional Organization from the Naples Daily News.
Non-members are encouraged to attend two meetings, then we would like them to consider joining us and to be part of the Above Board Chamber of Florida. For information call 239-910-7426 or visit our website at www.aboveboardchamber.com
---
Older Entries »