Join us to
Learn, Grow, Network
When
Thursday, September 12, 2019
11:00 AM to 1:30 PM EDT
Add to Calendar 
Where
Crowne Plaza Fort Myers at Bell Tower Shops 
13051 Bell Tower Drive
Fort Myers, FL 33907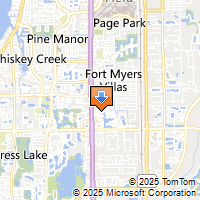 Contact
Jeanne M Sweeney 
Above Board Chamber of Florida 
239-910-7426 
jeanne@aboveboardchamber.com 
Lee County: How to Get Discovered by the Media is back!
It's time for everyone's favorite meeting when members can win great media prizes, Reporters and broadcast producers are always on the lookout for great stories about local businesses. How can you get them to pay attention to yours? This year attendees will have an unprecedented opportunity to ask this question directly to our SWFL media!
Our Emcees
Josh Milton, is the Vice President of Media Relations at CONRIC PR & Marketing in Fort Myers. He has been with the agency since 2014 starting as a Marketing Coordinator.Josh assists in planning, development and implementation of the company's and client's marketing strategies, marketing communication, and public relations activities, both internal and external.
Tom Hayden, who is the new Communications Editor for CONRIC PR & Marketing. Previously, he was Senior Engagement Editor at The News-Press, responsible for weekly editorials and coordinating many community events. He retired from The News-Press in March after a 41-year career as a journalist, 38 of those years with Gannett newspapers in three states.
Our Panelists
Rachel Pierce is the co-anchor of NBC2 News Today, Emmy nominated journalist, and currently sits on the board of the Naples Press Club.  Rachel is also part of the NBC2 investigative team. Prior to joining NBC2 in 2014, Rachel was the anchored news programs in Eau Claire, Wisconsin, Omaha, Nebraska and Des Moines, Iowa.  Prior to these she also worked with the number one station in Oklahoma City, and the BBC in Washington, D.C.Outside of work Rachel is an artist.  Her paintings are represented by an international art dealer located in Naples and also on her own website at byrachelpierce.com. Rachel's signature Florida style art works well to bring in money for local non-profits.
Amanda Hall anchors weeknights at WINK NEWS.  When she's not behind the desk, her work takes her on the road covering Presidential campaigns, debates, and the Presidential inauguration. Her work has been honored by the National Academy of Television Arts & Sciences, Florida Associated Press, and Society of Professional Journalists.  Amanda is a mentor with Big Brothers Big Sisters, and serves on the board of Dress for Success. She's a graduate of the University of Florida, and former Miss Florida Gator.
Paul Lodato, General Manager CTN television, was hired in July 2005 as the youngest general manager of the Christian Television Network.  When Paul arrived in Southwest Florida, he brought with him a vision to produce and broadcast innovative and engaging content that provides viewers a message of hope while entertaining and educating the entire family.  Paul founded Southwest Florida Film and Television Academy in 2014.
Steve McQuilkin is the Storytelling Coach at The News-Press. In his position he helps all of the reporters, plus his own team, find, report and write stories with impact and relevance in Southwest Florida. He has twice served as the business editor and has also led the education team. He has also been executive metro editor, data editor and real estate editor.
Karen Moore, publisher of Southwest Florida Business Today.  Karen has over 30 years of experience in newspaper advertising. With a BS degree in advertising, she embarked on her award-winning advertising career at the Chicago Tribune. In 1993, she began her newspaper advertising sales management career in St. Louis, earning her MBA along the way. In 2007, She founded SWFL Business Today and has received local, state and national recognition for its news, advertising and marketing efforts
Jay Schlichter has been a newspaper journalist for 22 years, since graduating from the University of Florida in 1997. He has been involved in every aspect of putting out a publication including reporting, investigating, editing, photography, videography, podcasting, management, and much more. He grew up in Wyoming, moving to Florida in 1993 after serving four years in the U.S. Navy. He has worked at several Florida newspapers, including the Naples Daily News for almost 18 years. He is now the Lee-Collier Editor for the Business Observer
Bob Massey is the editor of the Charlotte County edition of Florida Weekly. He is comfortable with both journalism and marketing/public relations, having worked as a copywriter and ad agency director as well as a newspaper writer and editor. He has won state, national and international awards (for himself or for his clients) as a writer and/or editor in disciplines that include newspaper and business writing, advertising copywriting and direct mail.
Featured Non-Profits – Legal Aid and the Gulf Coast Symphony
Thank you to our Lee County Sponsors for How to Get Discovered by the Media
Click below and learn more about our sponsors!
Connie Ramos Williams, CONRIC PR & Marketing
 Brian Chapman, Chapman Insurance Group
Carrie Ann Texter, Conditioned Air, Inc Lori Teaque, Lake Michigan Credit Union Sue Huff, E. Sue Huff and Associates 
Thank you to 0ur 2019 Annual Sponsor  CONRIC PR & Marketing Tri-Town Construction, LLCConditioned AirWGCU Public MediaSpada Salon & Day Spa  Your Walking BillboardCharlie McDonald Photography  Lady in Pink PhotographySignarama North Ft, MyersCreative Business Coaches Proverbs 22:1 A good name is rather to be chosen than riches, and loving favor rather than silver and gold.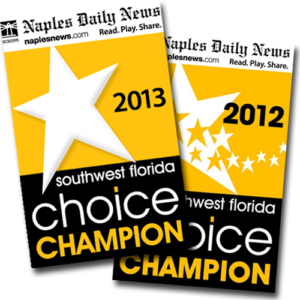 If you would like to receive our newsletter click here to sign up.
Above Board Chamber was the Champion of the 2012 and 2013 Southwest FL Choice Award for Professional Organization from the Naples Daily News.
Non-members are encouraged to attend two meetings, then we would like them to consider joining us and to be part of the Above Board Chamber of Florida. For information call 239-910-7426 or visit our website at www.aboveboardchamber.com
---
Older Entries »