Join us to
Learn, Grow, Network
When
Thursday, January 9, 2020 from 11:30 AM to 1:00 PM EST
Add to Calendar
Where
Crowne Plaza Fort Myers at Bell Tower Shops
13051 Bell Tower Drive
Fort Myers, FL 33907 
 
Driving Directions 
Contact
Jeanne M Sweeney
Above Board Chamber of Florida
239-910-7426
jeanne@aboveboardchamber.com
Lee County: DISC Personality Profile for 2020! Are you ready!  Happy New Year!
   Our sponsors Carrie Ann Texter at Conditioned Air and Thomas M. Hobel at Suellen's Florist 
Your interactions with your clients today and the future is important to the growth of your business, Join us on January 9th in Lee County to learn how to Measure your Dominance, Influence, Steadiness and Conscientiousness (DiSC) and to not only have fun but build your client base by understanding who they are and how to best work with them. 
To take the online DiSC Personality Profile  prior to the January 9th meeting, the cost is $30 plus lunch. Performance Management Associates (PMA) will email all registrants with a link to access/take the online DiSC between December 29th  and January 3rd . Once you complete the DiSC, you will immediately receive your 20-page feedback report.  If you register after January 3rd , you may still access/complete the DiSC Profile but possibly not until after the January 9 th  lunch meeting. You will still get your complete 20 report.
You can choose to be part of the program or be part of the audience – both will be fun and enlightening! We encourage you to join us in taking the DISC test which normally goes for $50. For this meeting, the Above Board Chamber price will be $30 for the test for members and future members. If you prefer not to take the test please feel free to join us to learn and have fun as we explore our personality differences.
  Meet our facilitator  
Robin Larkin, principal at Performance Management Associates in Naples. Before PMA (1998), Robin was in management for Fortune 100 and nonprofit organizations. PMA offices: Naples,  Boston, and  Providence, RI.  Our mission: Provide employees with the skills/tools they need to be successful.  When that happens, they're happy and organizations thrive. PMA provides consulting experience and challenging, highly interactive training solutions. Management/Leadership Development  ~  Team Building and Board Development Generational Challenges in the Workplace Sales/Customer Service Training Managing Conflict and Difficult Conversations   www.PerformanceManagementAssociates.com
Thank you to Our 2020 Annual Sponsors
CONRIC PR & Marketing,  Conditioned Air, Tri-Town Construction, LLC,  WGCU Public Media,  
Gulf Coast International Properties, Naples Floral Design, Spada Salon & Day Spa,
Your Walking Billboard, Charlie McDonald Photography, Lady in Pink Photography,
Signarama North Ft, Myers, Creative Business Coaches
Proverbs 22:1  
A good name is rather to be chosen than riches, and loving favor rather than silver and gold.
For information on membership or to be a sponsor please call 239-910-7426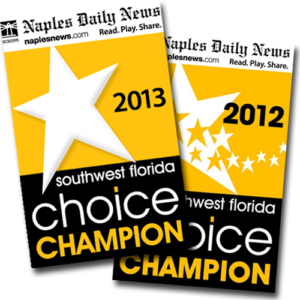 If you would like to receive our newsletter click here to sign up.
Above Board Chamber was the Champion of the 2012 and 2013 Southwest FL Choice Award for Professional Organization from the Naples Daily News.
Non-members are encouraged to attend two meetings, then we would like them to consider joining us and to be part of the Above Board Chamber of Florida. For information call 239-910-7426 or visit our website at www.aboveboardchamber.com
---
« Newer Entries
Older Entries »