Join us to
Learn, Grow, Network
When
Thursday, October 17, 2019 from 11:30 AM to 1:00 PM EDT
Add to Calendar
Where
Crowne Plaza Fort Myers at Bell Tower Shops
13051 Bell Tower Drive
Fort Myers, FL 33907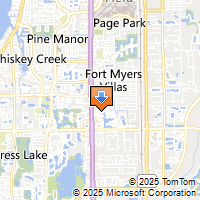 Driving Directions
Contact
Jeanne M Sweeney
Above Board Chamber of Florida
239-910-7426
jeanne@aboveboardchamber.com
Lee County: The Many Lives of a Business!
Can a company achieve profitable growth, overcome setbacks, work toward the betterment of society, and offer jobs opportunities that bridge the socioeconomic divide? Absolutely! Join us at our October meeting and learn from our panelists how that did that and so much more!
Meet our Sponsor
  Lynn Ann Brewe, owner of  Cloud9 Float & Spa . At Cloud9 Float Spa was founded with one mission in mind, to bring a complete wellness program to the masses at an affordable price. When we speak of wellness we are including all aspects of life including physical, mental and spiritual health. We have an amazing team dedicated to find a treatment plan to help you reach your goals. We know you will feel so amazing after the first session you will want to come back for more!
 Carrie Ann Texter, Planned Maintenance Sales – Florida Certified Licensed Pool Contractor at Conditioned Air.  At Conditioned Air, our goal is to keep your home or business comfortable year-round. Whether you're looking for routine air conditioning service & repair for your home, installation of a new air conditioning system in a large commercial property, or anything in between, our team is eager to help. We're here to help throughout Southwest Florida including Bradenton, Fort Myers, Naples, Sarasota, Cape Coral and the surrounding areas.
Meet our Emcee:
Steve McQuilkin, Storytelling Coach at The News-Press,  Steve McQuilkin is the Storytelling Coach at The News-Press. In his position he helps all of the reporters, plus his own team, find, report and write stories with impact and relevance in Southwest Florida. He has twice served as the business editor and has also led the education team. He has also been executive metro editor, data editor and real estate editor.
Meet our panelists:
John Talmage, Director at Lee County Economic Development Office. John has spent more than 30 years working in local economic and community development, both for municipal governments and national research organizations. Currently, John is the Director of Economic Development for Lee County. Previously, he most recently served as the Chief of Staff to the City Manager of the City of Ft. Myers and served for several years on the Sanibel City Planning Commission.
 James J. Kelleher, Esq., Managing Partner, The Kelleher Firm, P.A. Jim Kelleher founded The Kelleher Firm to ensure accident victims get the justice they deserve. He is an experienced trial lawyer who has recovered multi-million-dollar verdicts and settlements for his injured clients in all types of personal injury claims. Throughout his distinguished career, Jim has received numerous awards and has continually received the highest ratings for his work on behalf of his clients. He understands that a serious injury can upend a life and is dedicated to assisting victims in rebuilding their lives as they heal following these tragedies. Jim began his legal career in Florida as an attorney at the highly-esteemed Morgan & Morgan before founding The Kelleher Firm in Naples and Ft Myers. He and his wife Susan live in Naples, though they are devoted Buffalo Bills fans.  
Marc Whitfield, Tax Director at Stroember & Company, LLC  Marc Whitfield is the Tax Director at Stroemer & Company and is a Certified Public Accountant licensed in the State of Florida. Marc graduated from the University of Florida with a Bachelors of Science degree in Accounting and a Master's degree in Taxation. He is also certified in Florida Sales and Use Tax. Marc has extensive experience in all tax areas, including individual, partnership, and corporations. Industry experience includes country clubs, community associations, HOA and Condos.
 Lourdes McLeod, Owner, McLeod's Construction, Paint & Restoration LLC They are a full service licensed and insured general contractor. Their focus is on painting and restoration, mid rise, high rise building and condominiums.
 Featured Non-Profit Girls Going Places sponsored by Lynn Kimmich
—————————————————————————————————————————————————
 Don't forget to sign up for our October workshop too!
RSVP here for our October Workshop  https://tinyurl.com/yxal7rjh
Thank you to our 2019 Annual Sponsor
CONRIC PR & Marketing
Tri-Town Construction, LLC
Conditioned Air
WGCU Public Media
Spada Salon & Day Spa
Your Walking Billboard
Charlie McDonald Photography
Lady in Pink Photography
Signarama North Ft, Myers
Creative Business Coaches
Proverbs 22:1 A good name is rather to be chosen than riches, and loving favor rather than silver and gold.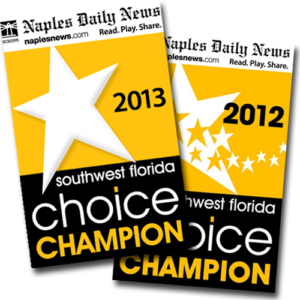 If you would like to receive our newsletter click here to sign up.
Above Board Chamber was the Champion of the 2012 and 2013 Southwest FL Choice Award for Professional Organization from the Naples Daily News.
Non-members are encouraged to attend two meetings, then we would like them to consider joining us and to be part of the Above Board Chamber of Florida. For information call 239-910-7426 or visit our website at www.aboveboardchamber.com
---
« Newer Entries
Older Entries »