Join us to
Learn, Grow, Network
When
Thursday, February 13, 2020 from 11:30 AM to 1:00 PM EST
Add to Calendar 
Where
Crowne Plaza Fort Myers at Bell Tower Shops 
13051 Bell Tower Drive
Fort Myers, FL 33907
 
Contact
Jeanne M Sweeney 
Above Board Chamber of Florida 
239-910-7426 
jeanne@aboveboardchamber.com 
Ft. Myers "The Seven Habits of Highly Effective People!"
Stephen R. Covey's book, The 7 Habits of Highly Effective People®, continues to be a best seller for the simple reason that it ignores trends and pop psychology and focuses on timeless principles of fairness, integrity, honesty, and human dignity. Come meet our panelists who showcase or have taught these habits & made a difference not only in them.
Meet our Sponsors:
Christina Schwinn, Partner at Pavese Law Firm
Kevin Ruane, President and Chief Executive Officer Quest Resources – a division of Castleton Capital
Emcee: Dr. John D. Meyer, DBA President of Hodges University In over 20 years of public and private education experience, Dr. Meyer has served roles that range from a professor to President. As one of the authors of the Workforce Now series, his vision for the university includes programs designed specifically for the workforce needs. Dr. Meyer earned his management DBA from Argosy University, and an MBA and a B.S. in accounting from Hodges University.
Panelists:
Kevin Ruane, President and Chief Executive Officer Quest Resources – a division of Castleton Capital, Kevin Ruane attended both undergraduate and graduate schools at Pace University with a concentration in Accounting and Taxation. His career has focused in accounting and finance areas. Concurrently, he operates offices in NY, NJ, NC and Fl in the asset-based lending field. In addition, Kevin Ruane has served the City of Sanibel for the last ten years as Mayor where he has taken on the issues of government efficiencies, protecting our waterways, the environment and the local economy
Christina Schwinn, Partner, PAVESE LAW FIRM Her primary practice areas are employment law, business transactions, community association law, and real estate law. Prior to joining Pavese, she served as General Counsel for two large companies that provided human resource and staffing services. Schwinn is an accomplished public speaker who speaks frequently to groups on a number of employment law topics and regularly writes articles that have been published both locally and nationally.
Connie Ramos Williams is the Chief Marketing Officer, Founder, President at CONRIC PR & MARKETING. CONRIC PR & Marketing is recognized as one of the leading strategic branding, digital marketing, website development, advertising and public relations agencies in Southwest Florida. It's the agency the Above Board Chamber of Florida and hundreds of local, regional and national companies turn to and trust for comprehensive marketing support that exceeds expectations and garners awards. For a free consultation contact Connie Ramos-Williams at 239-690-9840 or Connie@ConricPR.com, or visit ConricPR.com.
Dr. Todd Katz, Dean of the Johnson School of Business at Hodges University. Dr. Katz brings over 25 years of professional experience as a senior financial services executive. He earned his Bachelor of Science from UF and his JD from UF's Fredric G. Levin College of Law. He was President and CEO of Tarpon Coast Bank until April 2019 and was Vice Chairman and President of Calusa Bank and Tarpon Coast National Bank.
Register Now! Thank you to our 2020 Annual sponsors
Thank you to our 2020 Annual Sponsors
CONRIC PR & Marketing, Tri-Town Construction, LLC, Conditioned Air, WGCU Public Media, Gulf Coast International Properties, Naples Floral Design, Spada Salon & Day Spa, Your Walking Billboard, LLC, Charlie McDonald Photography, Lady In Pink Photography, Signarama, Creative Business Coaches.


Our Naples meeting on the same subject is on Monday, February 3rd at the Hilton Naples from 11:30 to 1:00 Here is the link for that meeting. To RSVP please go to https://tinyurl.com/rf2r5v3
Proverbs 22:1 A good name is rather to be chosen than riches, & loving favor rather than silver & gold
====================================================================================
For more information on the Above Board Chamber please go to
www.aboveboardchamber.com or call 239-910-7426
Together we can be better in 2020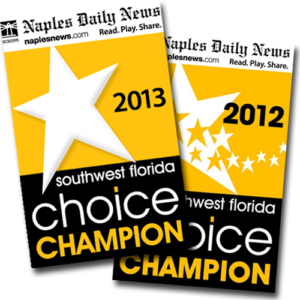 If you would like to receive our newsletter click here to sign up.
Above Board Chamber was the Champion of the 2012 and 2013 Southwest FL Choice Award for Professional Organization from the Naples Daily News.
Non-members are encouraged to attend two meetings, then we would like them to consider joining us and to be part of the Above Board Chamber of Florida. For information call 239-910-7426 or visit our website at www.aboveboardchamber.com
---
« Newer Entries
Older Entries »