When
Thursday, August 15, 2019
3:30 PM to 5:30 PM EDT
Add to Calendar 
Where
Lake Michigan Credit Union 
3003 Tamiami Trail N
Naples, FL 34103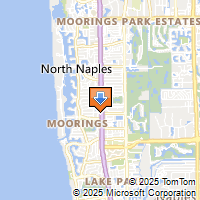 Contact
Jeanne Sweeney 
Above Board Chamber of Florida 
239-910-7426 
jeanne@aboveboardchamber.com 
The 5 Steps for Winning Sales Cycle and Building Relationships that can Build Your Network! 
The Above Board Chamber August Workshop 
Topics
The 5 Steps to Winning the Sales Cycle!
How to Quit Networking!
How to start Building Relationships to build your Network
Join our Facilitator Susan Ryan, and learn this and so much more.
Meet our Facilitators:
  Susan Armstrong Ryan, Owner of Creative Business Coaches Sue Ryan knows you are committed to excellence in yourself and those around you. She founded Creative Business Coaches to guide you to becoming your greatest, so you achieve the results you know you want. Through individual coaching, speaking, and training, Sue brings more than thirty-years' experience in business operation software sales, across industries, guiding everyone from solopreneurs to Fortune 100 companies to achieve consistent, record-setting performance they feel great about. As a member of the International Coaching Federation and certified John Mattone Executive Master Coach and Trainer, Sue is committed to being her greatest! Sue serves on several non-profit boards and is the world's luckiest Nana to five grandchildren.  Susan is a member of the Above  Board Chamber and works hard as our head Ambassador at our Naples meetings each month to take care of our members and Future members.
Jeanne Sweeney Founder/CEO of the Above Board Chamber will share her secrets on how to connect and stay connected while building relationships in business.

Our Workshops are in addition to our monthly meetings that we have each month and will be a continues education on topics from our monthly meetings that will benefit our members and Future members.
Please RSVP below if you are interested in attending. For more information please call our Founder and CEO Jeanne Sweeney at 239-910-7426 or visit our website at www.aboveboardchamber.com
Thank you to our Annual Sponsors
CONRIC PR & Marketing
Tri-Town Construction, LLC
Conditioned Air
WGCU Public Media
Spada Salon & Day Spa
Creative Business Coaches
Your Walking Billboard, LLC
Charlie McDonald Photography
Lady In Pink Photography
Signarama North Ft, Myers
---
« Newer Entries