Where
Hilton Naples
5111 Tamiami Trl North
Naples, FL 34103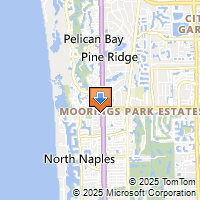 Driving Directions
Naples: Your Mind, Body and Business Health for 2015
Are you ready for 2015? We have a top panel of experts to make sure you are ready to have a great year!
Place: Hilton Naples    5111 Tamiami Trl N, Naples, Florida 34103
Meet our Panelists:
Dan Regelski, Regional Director of the Small Business Development Center Florida Gulfcoast University
Lora Ulrich, Lora Ulrich USANA / Nutrition, Lifestyle & Business Solution
Jon Bates, owner of Addicted to Fitness
Emcee: Lois Bolin, PH.D Owner of Success Fulfillment inc
Updates on Above Board Chamber benefits from Ingrid Molina, Fuller Online Solutions
Place: The Hilton Naples 5111 Tamiami Trail North, Naples FL 34103
Networking from 11:30 am to 11:45 am
Meeting starts at 11:45 am
Ends at 1:00 pm
Pay on or before Thursday, January 8th. Member: $25- Friends: $28. After January 9th: Members $28, Friends: $33 RSVP's coming
Please note: You MUST RSVP to attend as this is a plated meal and we fill up fast!