Join us to
Grow, Learn, Network
When
Monday, September 9, 2019
11:00 AM to 1:30 PM EDT
Add to Calendar 
Where
Hilton Naples 
5111 Tamiami Trail North
Naples, FL 34103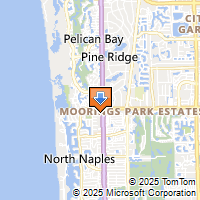 Contact
Jeanne Sweeney 
Above Board Chamber of Florida 
2399107426 
jeanne@aboveboardchamber.com 
Naples: How to Get Discovered by the Media is back!
It's time for everyone's favorite meeting when members can win great media prizes, Reporters and broadcast producers are always on the lookout for great stories about local businesses. How can you get them to pay attention to yours? This year attendees will have an unprecedented opportunity to ask this question directly to our SWFL media! 
Our Emcee
Sue Huff, owner of E. Sue Huff & Associates, Inc., a Marketing and Management Consulting firm was founded in 1996 after relocating to Naples. Her career spans over four decades.  Starting in the newspaper industry she later became a partner in a chain of print shops in Cincinnati; was a senior manager for the City of Cincinnati; and has always been involved in theatre, tv and radio.xxx
Our Panelists:
Peter Busch is a multiple EMMY award winning journalist who anchors NBC2 News at 5, 5:30, 6 and 11pm. He won three consecutive Emmys for news reporting during his time at KPHO in Phoenix. More recently, Peter won the prestigious Edward R. Murrow Award for a series of stories on Rio de Janeiro's preparations for the 2016 Olympic Games.Peter has covered major national stories over his 15 years in television news, including Hurricane Katrina and the 2016 presidential election.
Corey Lazar is co-anchor WINK News in the morning at the CBS affiliate in Fort Myers, Florida every weekday. Corey joined the WINK News team back in 2012 as a reporter covering impactful, hard-hitting stories across the county lines in Southwest Florida. His daily coverage of city government, crime and growth has intertwined him deep within the layers of our community and has led to the establishment of numerous contacts and sources.
Sharon Hood is the Founder/Publisher, e'Bella Magazine/ President, MarketCrank, Inc The owner of two companies, e Bella, Inc. and MarketCrank, Inc., Sharon Hood publishes è Bella magazine, as well as the Pelican Bay Post and Pelican Marsh Brief newspapers.She is a Leadership Collier 2017 graduate, has an MBA from the University of Wyoming, and has been honored as a Woman of Achievement, a Phenomenal Woman Trendsetter and a Champion for Learning. è Bella magazine has earned numerous "Charlie" awards as well.
Eric Strachan, Editor, Naples Florida Weekly, an award-winning journalist and a longtime Naples resident, has been named editor of Naples Florida Weekly. He replaces Robbie Spencer who has moved to Minnesota to pursue new career opportunities. Mr. Strachan is a Southwest Florida resident of more than 35 years. He had a 30-year career with the Naples Daily News in many newsroom roles and was its senior managing editor before leaving the newspaper in 2013. He subsequently was the director of research/private investigator with a boutique consulting firm that specializes in comprehensive, detailed investment research and due diligence.
Maryann Batlle is the editor of The Banner, a community newspaper that covers south Lee County for the Naples Daily News and The News-Press. She is a graduate of Florida Gulf Coast University and of the Walter Cronkite School of Journalism and Mass Communication at Arizona State University. The Naples Daily News hired her in 2013. She hopes to continue being a First Amendment and local news advocate.
Jay Schlichter has been a newspaper journalist for 22 years, since graduating from the University of Florida in 1997. He has been involved in every aspect of putting out a publication including reporting, investigating, editing, photography, videography, podcasting, management, and much more. He grew up in Wyoming, moving to Florida in 1993 after serving four years in the U.S. Navy. He has worked at several Florida newspapers, including the Naples Daily News for almost 18 years. He is now the Lee-Collier Editor for the Business Observer.
Karen Moore, publisher of Southwest Florida Business Today.  Karen has over 30 years of experience in newspaper advertising. With a BS degree in advertising, she embarked on her award-winning advertising career at the Chicago Tribune. In 1993, she began her newspaper advertising sales management career in St. Louis, earning her MBA along the way. In 2007, She founded SWFL Business Today and has received local, state and national recognition for its news, advertising and marketing efforts
Paul Lodato, General Manager CTN television Paul Lodato, General Manager CTN television , was hired in July 2005 as the youngest general manager of the Christian Television Network.   When Paul arrived in Southwest Florida, he brought with him a vision to produce and broadcast innovative and engaging content that provides viewers a message of hope while entertaining and educating the entire family.  Paul founded Southwest Florida Film and Television Academy in 2014
Thank you to our Naples Sponsors for How to Get Discovered by the Media
Click below and learn more about our sponsors!
Connie Ramos Williams  CONRIC PR and Marketing
Joseph DeSena Siena Wealth Advisory Group
Florice Hodges Best Home Services 
Michael Longo Naples Floral Design
Sue Huff E. Sue Huff and Associates
Lori Ann Teague Lake Michigan Credit Union  
Thank you to 0ur 2019 Annual Sponsor  CONRIC PR & Marketing Tri-Town Construction, LLC Conditioned AirWGCU Public MediaSpada Salon & Day Spa  Your Walking BillboardCharlie McDonald Photography  Lady in Pink PhotographySignarama North Ft, MyersCreative Business Coaches Proverbs 22:1 A good name is rather to be chosen than riches, and loving favor rather than silver and gold.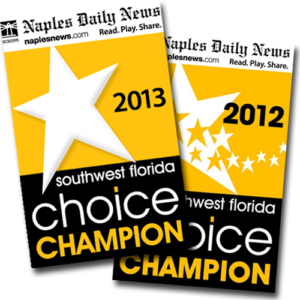 If you would like to receive our newsletter click here to sign up.
Above Board Chamber was the Champion of the 2012 and 2013 Southwest FL Choice Award for Professional Organization from the Naples Daily News.
Non-members are encouraged to attend two meetings, then we would like them to consider joining us and to be part of the Above Board Chamber of Florida. For information call 239-910-7426 or visit our website at www.aboveboardchamber.com
---
Older Entries »