Monday, June 9th, 2014
Hilton Naples
5111 Tamiami Trial, North
Naples, Florida 34103
11:30 – 1:00

Business owners need to know the value of their business and how to build value in their businesses for three reasons.
Divestiture (sell) of your most valuable asset … your business –
Re-capitalization (cash infusion) for growth of your exiting entity,
Credit Facility (private or institution) for growth or refresh a credit line.
Join us in June and learn from some of the best experts in the area how to increase the value of your Business!
Meet our panelists:
Dan Regelski Director of the Small Business Development Center (SBDC)
Trisch Garthoeffner, CVA®, EA, RIA, President Anchor Business Valuations, LLC
Susan Moyer, President at Cadeau & Company, Inc.
Bonnie H. Bolton, Area Manager for JP Morgan Chase Bank
Emcee: Timothy J. Cartwright is Chairman of the Tamiami Angel Fund I, LLC, SW Florida's
Featured Non-Profit Paul Thein, Executive Director of the Naples YMCA
Registration on or before Friday, May 9th. Members $25 Friends $30 at the door Members $28 Friends $33
Must RSVP here to attend http://tinyurl.com/oqaskh5 non-profits are invited to put up a free display table and members can put one up for $25. Check details when you rsvp at the above link.
Please note: vegetarian meals will not be available the day of the event unless they are pre-ordered when you rsvp on line.
---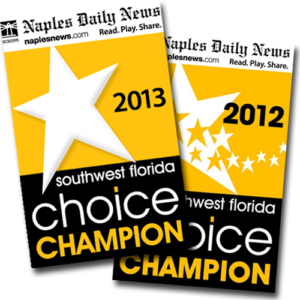 If you would like to receive our newsletter click here to sign up.
Above Board Chamber was the Champion of the 2012 and 2013 Southwest FL Choice Award for Professional Organization from the Naples Daily News.
Non-members are encouraged to attend two meetings, then we would like them to consider joining us and to be part of the Above Board Chamber of Florida. For information call 239-910-7426 or visit our website at www.aboveboardchamber.com