Global Staffing & Payroll Services is a premier staffing & payroll agency with over 25 years of experience in temporary and permanent full time placements & payroll / HR within distribution environments.
Hiring the right people is essential in the growth of your company. That is why we have brought together Top HR professionals in July like Hertz Rent A Car, Lee Memorial Health System, the School District of Lee County and one of SWFL top legal experts on employment law together for you this month.
Meet our panelists:
Krista Memmelaar, Sr. Director of Recruiting at Hertz Rent a Car
Kristy Rigot, Assistant Director of Recruiting and Retaining at Lee Memorial Health System
Christine A. Christensen, M.A. | Director, Professional Standards & Equity School District of Lee County
Christina Schwinn PA, Pavese Law Firm
Our emcee: Jane Rawson is a nationally certified Senior Professional in Human Resources, SPHR
Our featured non-profit will be "Love that Dress" for PACE Center for Girls, Lee. Everyone is asked to bring their slightly loved dresses, shoes, handbags or accessories to donate to this wonderful organization. Sponsored by Connie Ramos-Williams CEO of CONRIC PR & Marketing | Publishing (Logal Attached)
Updates on benefits from Ingrid Molina, Fuller Online Solutions
Thursday July 10, 2014
The Landings
4540 S Landings Dr, Fort Myers, Florida 33919
11:30 AM to 1:00 PM

 Pay on or before Friday, July 4th: Member $22 – friends $28 after July 4th Members $28 friends $32 Please note you MUST RSVP to attend as this is a plated meal and we fill up fast! Must RSVP
Members can set up a table for $25. Non-Profits tables are free. Call Jeanne for details 910-7426
Our Naples meeting on the same subject with different panelists will be Monday, July 14th at the Hilton.
---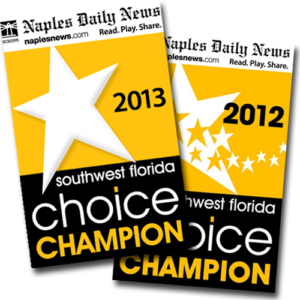 If you would like to receive our newsletter click here to sign up.
Above Board Chamber was the Champion of the 2012 and 2013 Southwest FL Choice Award for Professional Organization from the Naples Daily News.
Non-members are encouraged to attend two meetings, then we would like them to consider joining us and to be part of the Above Board Chamber of Florida. For information call 239-910-7426 or visit our website at www.aboveboardchamber.com