Sponsored by:
Tuesday August 20, 2013
from 11:30 AM to 1:00 PM EDT
Edison Restaurant

The Above Board Chamber of Florida invites you to meet the Best of the Best from some of your favorite panelists and topics from the past in small groups for new and updated information!
We are putting together a different spin on our meeting in August, as we called on the best of the best of past panelists and invite them to sit at a table and meet with 7-8 people and talk on the subject that they were most known from at a previous meeting.
We are doing this because after each meeting we find that our members and friends always want more!
Here are some of our Table panelists:
Ethics in Business: Daniel P. Fernandez, Assistant Professor Lutgert College of Business and Florida Gulf Coast University
Time to Update your Business Plan: Dan Regelski, FGCU Small Business Development
Marketing and PR for Non-Profits and Health Care: Susan Bennett, Susan Bennett Marketing & Media, LC
Social Media: Ingrid Molina, Fuller Online Solutions
Marketing, PR and Publishing: Connie Ramos Williams, CONRIC PR & Marketing/ Publishing
The Health of your Business starts with you! Dr. Timothy Harcourt, Coast Chiropractic Centers, Inc.
Secret of Closing the Sale: Trudy Stemen, Leading Edge Benefit Advisors, LLC.
(Healthcare) Affordable Care Act –  Updates: Heather Stone, Stone Insurance specialists
Property Insurance: Danielle Martel, The Martel Agency, Inc.
Plus: Update of benefits from Ingrid Molina, Director of Marketing at Fuller Online Solutions, on all the FREE opportunities on our website for our members…
Pay on or before Friday, July 12th Member $22 Friends $27, after that date: member $27 friends $32 
Non-Profits can put up a free table 
Members can put up a table for $25 
Call Jeanne for details 910-7426
Non-members are encouraged to attend two meetings, then we would like them to consider joining us and to be part of the Above Board Chamber of Florida. For information call 239-910-7426 or visit our website at www.aboveboardchamber.com.
---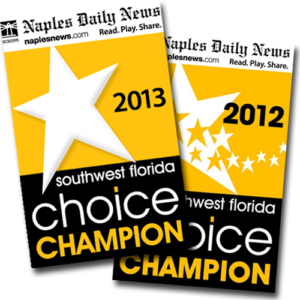 If you would like to receive our newsletter click here to sign up.
Above Board Chamber was the Champion of the 2012 and 2013 Southwest FL Choice Award for Professional Organization from the Naples Daily News.
Non-members are encouraged to attend two meetings, then we would like them to consider joining us and to be part of the Above Board Chamber of Florida. For information call 239-910-7426 or visit our website at www.aboveboardchamber.com