LIVE IN PERSON IN NAPLES!
We're excited to let you know we will be live and together for our MAY luncheon, and we can't wait to see you! If you cannot join us live,  we will still offer a  ZOOM option to attend – see below.
Recent trends show employers using the services of independent contractors and freelancers more frequently in today's business world. While this choice offers many advantages, there are restrictions that could lead to IRS and legal entanglements for the employer if not properly followed. To help local businesses understand this issue and better protect themselves, the Above Board Chamber of Florida has assembled a group of expert panelists for our May 10th  luncheon seminar.
Our panel of experts will discuss the advantages and disadvantages of both, as well as the responsibilities of a business owner. The panel will also review new and existing laws and explain the nuances involved when creating relationships with independent contractors. This seminar will help attendees better understand:
The differences between an employee and an independent contractor

Your rights and responsibilities as a business owner
Please note, we will be following the Hilton's protocol for social distancing as well as their required mask mandate.
SEE YOU IN MAY! Jeanne Sweeney, CEO/Founder of the  Above Board Chamber of Florida.
The Above Board Chamber of Florida Presents
"Employees  vs. Independent Contractors – What is the Legal Difference!"
May 10, 2021
11:30 a.m. – 1:00 p.m.
Thank you to our sponsors:
Patrick Neale & Associates
Markham, Norton, Mosteller, Wright & Company, P.A.
Meet our Emcee:
Vicki Thomas Tracy, Chief Operating Officer at Gulf Coast International Properties Vicky has multiple degrees from Central Michigan and the University of Michigan. Having raised millions of dollars for "her town", she is often called upon when a "get it done" person and cheerleader or a chairperson for an event is called for. Vicki 's name is always at the top of the list when a leader is needed. When calls come for a senior in need of care cheerleader she goes into overdrive as her passion for Senior's remain her priority. She is the daughter of Darlene Thomas, single mother of 5 children, and married to her devoted husband Steve. You can always find Vicki at the helm or in a leadership role in the community making a difference in someone's life, be the younger residents or our older one! Vicki served on the Executive Counsel of the Above Board Chamber of Florida.
Meet our Panelists:
Patrick Neale, Patrick Neale & Associates: Patrick is an attorney, civil mediator and arbitrator who practices law in the areas of foreclosure prevention and defense, bankruptcy, land use, contractor, real estate, zoning, administrative law. He has served on and chaired many local charity boards and is currently on the boards of Avow Hospice, CHEF (Culinary and Hospitality Education Foundation) and the Collier County Bar Association.  He has received numerous awards of distinction for his community and professional service and is an adjunct professor at FGCU.
Karen Mosteller, CPA, CHBC is a Certified Public Accountant and a Certified Healthcare Business Consultant, working in public accounting since 1986. She was named a partner with Markham Norton Mosteller Wright, P.A. in 2000 and is recognized for providing strategic business solutions to a wide variety of organizations. Her passion is helping businesses navigate the fast-paced changes in their respective industries. Karen offers valued added expertise and practical advice in the various stages of consulting, from strategic planning to implementation of marketing as well as helping to build financial and operational plans. She assists with restructures, mergers, and acquisitions and understands how a successful organization operates in all phases, from start-up to company growth.  She is a problem-solver and has the ability to understand the needs of businesses and their administrators.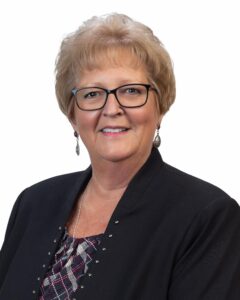 Renee Thigpen is the Chief Human Resources Officer for the NCH Healthcare System, with responsibility for developing leadership and executing a human capital strategy in support of the overall business plan and strategic direction of the organization, specifically in the areas of talent acquisition and onboarding, career planning, performance management, total rewards, employee development, succession planning, and employee health and wellness.
This event is being offered in-person and through zoom.  The cost of the in-person event is $33 for members and $35 for non-members with early bird pricing.  The cost of this Zoom program will be just $10 for members and non-members. 
Our focus will be on subjects that will help you and your business. If you need help in any area, please let us know so that we can get you the proper information that will help you. You can email the chamber at Jeanne@aboveboardchamber.com, or you may call me at 239-910-7426. Special thank you to CONRIC PR and Marketing for helping us set up this ZOOM program.
We may all need to be apart from each other at this time, but helping each other will be the focus of our chamber. Apart we can learn to be better, so when we are back together, we will be stronger! All those who register and paid their $10 for our program will be sent a copy or this webinar after the program is complete. Jeanne Sweeney, CEO/Founder Above Board Chamber of Florida
239-910-7426
www.aboveboardchamber.com