Sponsored by Laura Ray, Xtreme Xtraction
Thursday September 11, 2014
11:30 AM to 1:00 PM
The Landing Yacht, Golf and Tennis Club
4540 S Landings Dr,
Ft. Myers, FL 33919

Meet Our Panelists:
Kellie Burn, Anchor NBC-2's
Phil Borchman, Editor Gulfshore Business Estero Lifestyle Magazine
Osvaldo Padilla, Editor Florida Weekly
Steve McQuilken, Business Editor News-Press
Brent Struense, Marketing Director Fox 4
Jean Gruss, Editor Business Observer
Dan Mills, Marketing Consultant WINK T V
Emcee: Connie Ramos Williams, Chief Executive Officer at CONRIC PR & Marketing | Publishing
Our featured non-profit: Dress for Success
Pay on or before Friday, September 5th: Member $22 – friends $28 after September 5th Members $28 friends $32
Please note you MUST RSVP to attend as this is a plated meal and we fill up fast! Also if you do not rsvp in advance we can not guarantee a meal and the price will be the same.
Walk-ins are not guaranteed a lunch unless they prepaid, but will be charge the full price for the program.
Non-profits are invited to put up a free display table and members can put one up for $25. Check details when you rsvp at the above link or call Jeanne for details 910-7426.
Please note: vegetarian meals will not be available the day of the event unless they are pre-ordered when you rsvp online.
---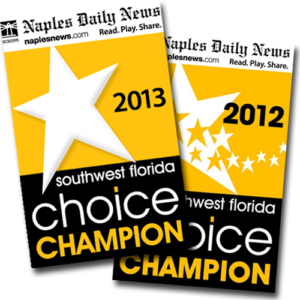 If you would like to receive our newsletter click here to sign up.
Above Board Chamber was the Champion of the 2012 and 2013 Southwest FL Choice Award for Professional Organization from the Naples Daily News.
Non-members are encouraged to attend two meetings, then we would like them to consider joining us and to be part of the Above Board Chamber of Florida. For information call 239-910-7426 or visit our website at www.aboveboardchamber.com