Where: 
Harborside Event Center
1300 Monroe Street  
Fort Myers, FL 33901  
When: Thursday January 14, 2016 from 11:30 AM to 1:00 PM EST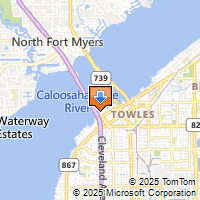 Driving Directions
Contact
Jeanne Sweeney
Above Board Chamber of Florida
239-910-7426
jeanne@aboveboardchamber.com
Ft. Myers: Turning Unhappy Customers into Raving Fans:
Sponsored by CONRIC PR & Marketing/Publishing 
What if you could convert 40 percent of grumbling critics into evangelists for your brand? That's the power of effectively responding to complaints online, treating critics with respect and providing heroic solutions to problems. The expert panelists at this dynamic event will provide real-world examples to demonstrate the common sense steps to increase your company's customer base by capitalizing on its pool of former critics. This program is a great way to put some strategy behind every business' new year's resolution to enhance its growth and potential.
Meet our panelists:
Libby Anderson, M.S. SPHR, President Talentforce Solutions.  Libby Anderson M.S., SPHR is President of TalentForce Solutions. She focuses on providing top quality Human Resource consulting and customized training and development. Libby's mission is to provide immediate and tangible outcomes by focusing on results and relationships.  Libby has 28 years of experience working with companies ranging from hi-tech manufacturing, healthcare and specialty retail to hospitality, public sector and non-profit entities. Highlights of her career include working with the Ritz-Carlton Hotel Company in their effort to obtain the Malcolm Baldridge award for quality as well as working on an international level providing training on Human Resource topics. Libby was also selected as a recipient for the "Best of the Best" award for her work with Jacobson's Stores, Inc.

Lieutenant Angelo Vaugh, Public Service Division, Lee County Sheriff Office.  Lt Angelo Vaughn is from Northeast Ohio and moved to Lee County in 1987 after serving four (4) years in the United States Marine Corps.   Lt Vaughn joined the Lee County Sheriff's Office in 1994 and is entering his 21st year in law enforcement.   Lt Vaughn is active in the community as a member of Rotary Club, member of the Board of Directors for ACT, and a volunteer high school swimming coach and wrestling coach
.
Karen Ryan, Public Relations Managers at LCEC for almost 20 years.

Christine Davlin, CHT, CGSP Training & Development Manager Lee County Visitor & Convention Bureau Christine Davlin is the Training & Development Manager for the Lee County Visitor & Convention Bureau (VCB).  Christine has earned recognition as a "Certified Hospitality Trainer" (CHT) and "Certified Guest Service Professional" (CGSP) through the Educational Institute of the American Hotel & Lodging Association (AHLEI).  Davlin's primary function is to develop and deliver various hospitality and educational training programs to benefit hospitality personnel.  Her focus is creating and facilitating the VCB's customer service program, Guests First. The 

Ash Center 

at the 

John F. Kennedy School of Government

, 

Harvard, 

recognized Lee County VCB's program as one of 111 innovative government initiatives known as Bright Ideas in 2012. Over 4,000 local employees have attended Guests First session in the last 5 years.   

Emcee and Sponsor for our January meeting:  
Connie Ramos-Williams
, President of CONRIC PR & Marketing is a proud member of the Above Board Chamber, and a business and community leader who serves as a Board of Director and volunteer for multiple nonprofit organizations. She has been nominated for the prestigious APEX Award and Entrepreneur of the Year Award, and recipient of numerous other awards for her service and professionalism. Her company, CONRIC PR & Marketing, is an award winning agency that was recognized as one of the Top 3 PR Firms in Southwest by Gulfshore Business Magazine's Best of Business in 2013 and 2014.  CONRIC PR & Marketing is a full service agency with a team of 8 professionals that provides creative graphic design and writing, website development, mobile apps, Search Engine Optimization, press releases, social media, digital marketing, e-newsletters, blogs, media promotion, media buys, multimedia advertising campaigns, magazine publishing and event planning. Connie recently was selected as the 2015 Apex Award. Since opening their doors in 2007, the company has served more than 350 satisfied clients including D.R. Horton, Park Royal Hospital, Encore Bank, Lee County Bar Association, Grossman Law & Conflict Management, Spada Salon & Spa, Bishop Verot High School, Dress for Success SW Florida, State Rep Heather Fitzenhagen and Mayor Randy Henderson.

Updates on the Above Board Chamber of Florida from Ingrid Fuller, President of Fuller Online Solutions 
Ingrid Fuller is an energetic speaker, creative internet marketer, expert networker and philanthropist.  She is the president of Fuller Online Solutions, a website design and internet marketing company helping small and medium size business succeed online. Fuller Online Solutions has been recognized as one of the top three Website Design companies in Southwest Florida by Gulfshore Business Magazine for 2013, 2014 and 2015. Ingrid is a business partner with Constant Contact and was the first Certified Authorized Local Expert in Southwest Florida.  In 2012, she was recognized as the top Authorized Local Expert in South Florida and received the Excellence Award in 2014. Ingrid is also a 2015 40 under 40 for Gulfshore Business.