Where
Hilton Naples
51111 Tamiami Trail North, Naples, Florida
Naples, FL 34103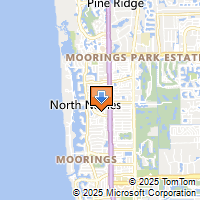 Driving Directions
Our March meetings will be on "Advertising Strategies; Where should you spend your money!" We will have discussions on some of the following subjects: Google Ads Words, Facebook Ads, Digital Ads, TV, Print, and budgets. Join us and learn some of the best cutting-edge information from some of the best in SWFL!
Meet our panelists:
Shelley Hobbs is the Publisher of Naples Florida Weekly.  Shelley has been with Florida Media Group since it's inception in Fort Myers in 2007 and transferred to manage the Naples operation in January of 2009.  Prior to joining Florida Media Group, Shelley was in sales and marketing for a national homebuilder.  Shelley has been involved with various philanthropic organizations including the PACE Center for Girls – Collier, Naples Children and Education Foundation, Conservancy of Southwest Florida, American Cancer Society and the Shelter for Abused Women and Children. Shelley is on the Board of Directors for the Greater Naples Chamber of Commerce and is a graduate of Leadership Collier's 2010 class.  She is also on the Collier Builder Industry Associations Sales and Marketing Council.
Rob Wardlaw is the Associate Publisher of Gulfshore Business magazine and the daily e-newsletters Gulfshore Business Daily and This Week in Real Estate. In his role, Rob leads the sales, marketing, and business side of the magazine and is a key advisor to the creative departments. During his time at Gulfshore Business, the magazine has won numerous Florida Magazine Association awards for overall excellence—making it vital to the success of the business owners, CEO's, and executive professionals who read it.  Rob is a native of Garden City, New York and a graduate of the University of North Carolina at Chapel Hill. He began his media career in 1991 working as an advertising account executive for Publishers Weekly magazine before moving to Southwest Florida in 2005 to accept his current position with Gulfshore Business. Rob is married and enjoys spending his free time with his wife Toni traveling, playing tennis, and running.
Connie Ramos-Williams is the CEO and Chief Marketing Officer for CONRIC PR & Marketingand President of CONRIC Publishing, both recipients of numerous regional and state awards.  Connie is the Founder of SWFL Parent & Child magazine and former Niche Advertising Director at the News-Press. She is a public speaker, educator, mentor, and philanthropist. Connie volunteers and serves on many boards and has won numerous awards, including the prestigious APEX Award in 2015. Since opening the doors to CONRIC in 2007, Connie has grown the company to become one of the leading public relations, marketing, advertising and publishing companies in SWFL and across the state of Florida.  Connie gives her CONRIC team much of the credit for the company's success. Her team includes award winning graphic designers, writers, digital strategists, website designers and media specialists. CONRIC PR & Marketing serves more than 100 clients locally and internationally in all areas of business including financial, real estate, development, government, hospitality, retail, and manufacturing. Connie is a native Floridian, born and raised in Miami, but considers Fort Myers home.  She moved to the area in 1998 where she raised her children and lives with her husband Rick Williams.

As an expert in computer technology and the Internet, Javier Fuller is the Chief Engineer at Fuller Online Solutions.  He has a Bachelor's Degree in Computer Science and has worked for small and large Silicon Valley companies such as Apple Computers and Adobe Systems.  He wrote his first computer program when he was 12 years old.  Javier uses all his experience to teach small business owners how to utilize technology to promote themselves and their companies.  From website overhaul and design to social media to custom applications, he has a vast arsenal of tools to grow your business. He is a certified speaker and business partner with Constant Contact and is a frequent presenter at SBDC, SCORE and the MicroEnterprise program of Goodwill Industries of SWFL.  Fuller Online Solutions has been recognized as one of the top three Information Technology companies in Southwest Florida by Gulfshore Business Magazine for 2013 and 2014.  In addition to being an entrepreneur, Javier is a real estate investor, network marketer,and a racecar driver.
 Emcee: Ingrid Fuller, President of Fuller Online Solutions. Ingrid Fuller is an energetic speaker, creative internet marketer, expert networker and philanthropist.  She is the president of Fuller Online Solutions, a website design and internet marketing company helping small and medium size business succeed online. Fuller Online Solutions has been recognized as one of the top three Website Design companies in Southwest Florida by Gulfshore Business Magazine for 2013, 2014 and 2015. Ingrid is a business partner with Constant Contact and was the first Certified Authorized Local Expert in Southwest Florida.  In 2012, she was recognized as the top Authorized Local Expert in South Florida and received the Excellence Award in 2014. Ingrid is also a  2015 40 under 40 for Gulfshore Business.
 Our sponsor Pamela Campbell, owner of   GENESIS DAY SPA & WELLNESS in Naples, FL
Please note that you must RSVP to attend to receive a plated lunch. If you are a walk in and there are no more lunches available the price remains the same!
Photographer Charlie McDonald from Charlie McDonald Photography
Please note that you must RSVP to attend to receive a plated lunch. If you are a walk in and there are no more lunches available the price remains the same!
Thank you to our 2016 Sponsors
CONRIC PR & Marketing\Publishing
Fuller Online Solutions
Call Chamber today to become a yearly sponsor at 910-7426
Not a member yet, than go to this link https://www.aboveboardchamber.com/benefits-of-membership/ and join us! You will be a member in two counties with lots of free benefits, plus our monthly meetings will help give you the tools to better yourself and your business! Questions call 239-910-7426.. Make it a Great Year by being a part of the Above Board Chamber of Fl in 2016!Register Now!