Sponsored by Lindsay & Allen, PPLC Professional Counsel
Monday August 11th, 2014
Hilton Naples
5111 Tamiami Trail North, Naples FL 34103
11:30 AM – 1:00 PM

Each August we invite you back to learn more from your favorite panelists and topics from the past. We are honored to bring back the "Best of the Best!" Come sit in at a round table discussion and learn even more about subjects from past meetings. The chamber's goal is to make sure you have the right tools to operate the best business in SWFL and this meeting will certainly help!
And the Best of the Best are:
Value of Your Business: Susan Moyer, Cadeau & Company Mergers & Acquisitions
Art of Negotiations: Attorney Keith Grossman, Grossman Law & Conflict Management
Social Media: Ingrid Molina, Fuller Online Solutions
Marketing, Sue Huff, E. Sue Huff and E. Sue Huff & Associates, Inc.
Business Liability: Attorney Todd Allen, Lindsay & Allen, PLLC Professional Counsel
Tax Readiness: Leslea Ellis, Leslea Ellis, LLC
Investing in Southwest Florida, Leonardo Garcia, Hispanic American Business Alliance
Funding Business for Growth: Barbara Melvin, Wells Fargo
Emcee: Arnold Klinsky, Klinsky Consultant
Featured Non-Profit Freedom Waters Sponsored by Kena Yoke
Updates of Benefits: Ingrid Molina, President of Fuller Online Solutions
Registration on or before Friday, August 8th. Members $25 Friends $30 at the door Members $28 Friends $33
Walk-ins are not guaranteed a lunch unless they prepaid, but will be charge the full price for the program.
Non-profits are invited to put up a free display table and members can put one up for $25. Check details when you rsvp at the above link.
Please note: vegetarian meals will not be available the day of the event unless they are pre-ordered when you rsvp online.
---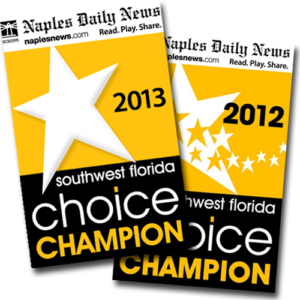 If you would like to receive our newsletter click here to sign up.
Above Board Chamber was the Champion of the 2012 and 2013 Southwest FL Choice Award for Professional Organization from the Naples Daily News.
Non-members are encouraged to attend two meetings, then we would like them to consider joining us and to be part of the Above Board Chamber of Florida. For information call 239-910-7426 or visit our website at www.aboveboardchamber.com