The Above Board Chamber invites you to our webinar "Creating Diversity in the Workplace" on Wednesday, July 22nd in our own home from 12:00 to 1:30 p.m.
We have been hearing more about diversity, why we should embrace it, and why we should take action now. But do you know what diversity means, why it is important, and how it helps the bottom line? Please join us on July 23rd for a panel discussion on the ways we can create diversity in the workplace. You will hear from panelists about diversity, why every employer should implement and sustain diversity initiatives, and the benefits of having a diverse workforce.
or directly here: https://us02web.zoom.us/webinar/register/WN_8iQpux5aRo6bPDLx45A5Pw
Thank you to our sponsor Kevin Ruane President of Questresources a division of CASTLETON CAPITAL the leading equipment financing company in the salon & spa and tanning industries.http://questresourcesinc.com/
This meeting is being emceed by Jeanne Sweeney CEO/Founder Above Board Chamber of Florida
Our Panelists
Nirupa Netram, Esq., Founder of Lotus Solutions LLC, a Florida woman and minority-owned certified business enterprise, which helps employers create custom long-term solutions for a diverse and inclusive workplace. Services include private consulting, training, and keynote speeches. Nirupa was born in Guyana, grew up in Southwest Florida, and spent her entire career in this region. She has more than two decades of experience in the nonprofit, corporate, government, and legal sectors. Nirupa is Co-Chair of the Immigration Practice Law Section of the Lee County Bar Association, which she championed. and a member of the Above Board Chamber of Florida.
Shanthy Bala, Esq. Fort Myers native by way of Jaffna, Sri Lanka, Shanthy Bala is a Harvard educated tax and business attorney who has served in directorial roles at private and public service law firms and organizations locally, nationally and abroad. Shanthy currently serves as the Vice-Chair of the American Bar Association (ABA) Tax Section's Diversity Committee, is the official national liaison for the ABA Pro Bono and Tax Committees and the Young Lawyers Forum, and is the Chair of Lee County Bar Association's Pro Bono Section. Shanthy is admitted to practice law in Florida and California and before the Middle and Southern Districts of Florida as well as the United States Tax Court.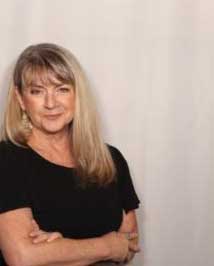 Theresa Ayers is the owner of The Path of Being, a gift and bookstore for conscious lifestyles. She has been a business owner in SW Florida for 24 years. As a business owner, she has worked diligently in providing diversity in her companies. Theresa has created policies and procedures within her companies that created an inclusive environment thus providing a stronger working relationship between management and staff. She believes that for innovation and continued growth to happen that all members of her team should be heard. You never know where your next great idea might come from. Theresa is a member of the Above Board Chamber of Florida.
Precious Gunter, Esq. is a Certified Compliance and Ethics Professional through the Society of Corporate Compliance and Ethics and an Adjunct Legal and Ethics Instructor for FGCU's Lutgert College of Business. In her current role as Director of Equity, Ethics, & Compliance & Title IX Coordinator, she is the designated Chief Compliance Officer for the University overseeing the University's Compliance and Ethics Program. She reports functionally to the Audit and Compliance Committee through its Chair, on behalf of the Board of Trustees, and administratively to the President requiring her attendance at all Board of Trustee meetings.
The cost of this Zoom program will be just $10 for members and non-members. We are doing our meetings on Zoom for the next few months. Our focus will be on subjects that will help you during these trying times. Once we know it is safe for us all to meet in public, we will go back to our regular meeting places. If you need help in any area, please let us know so that we can get you the proper information that will help you. You can email the chamber at Jeanne@aboveboardchamber.com, or you may call me at 239-910-7426. Special thank you to CONRIC PR and Marketing for helping us set up this up coming ZOOM program.
or directly here: https://us02web.zoom.us/webinar/register/WN_8iQpux5aRo6bPDLx45A5Pw
Jeanne Sweeney, CEO/Founder
Above Board Chamber of Florida
239-910-7426
www.aboveboardchamber.com